Spicy Unsweetened Turmeric Latte Mix - 30 Serving Standup Pouch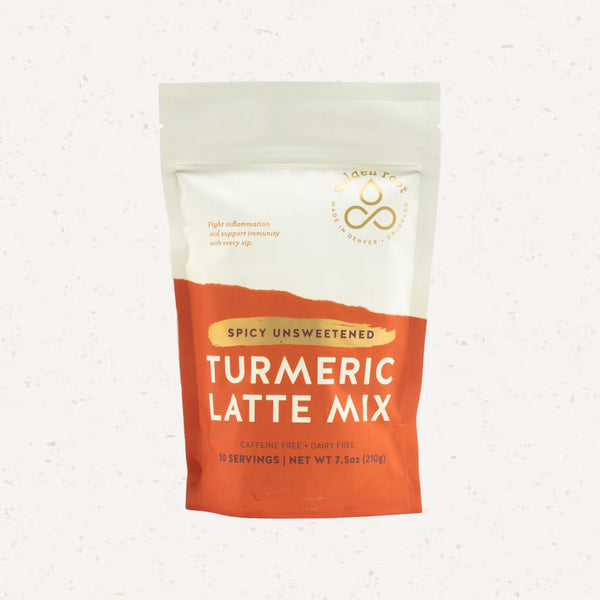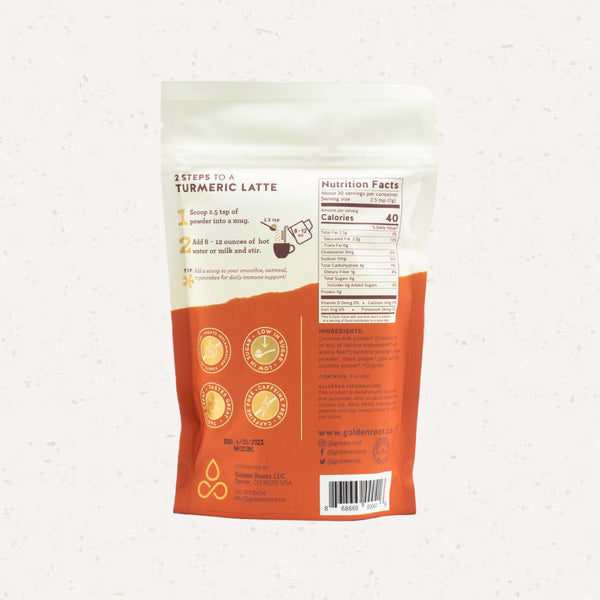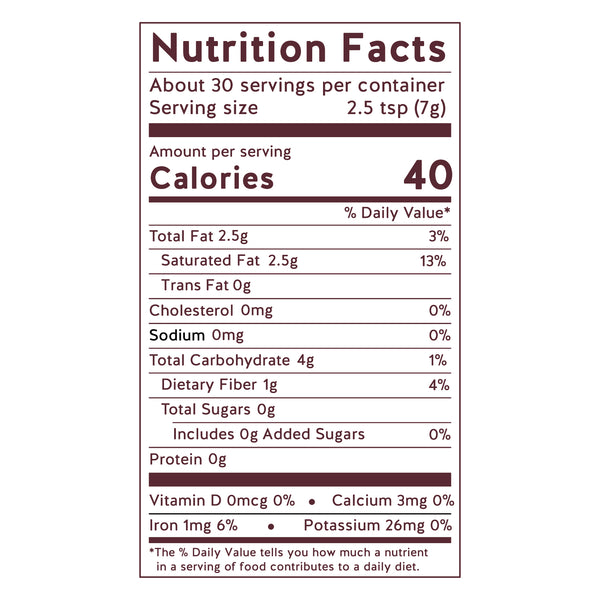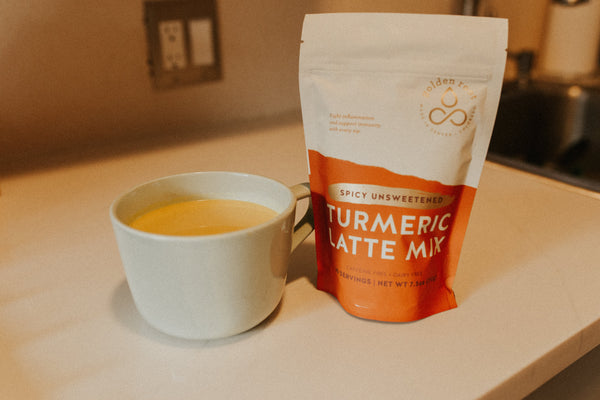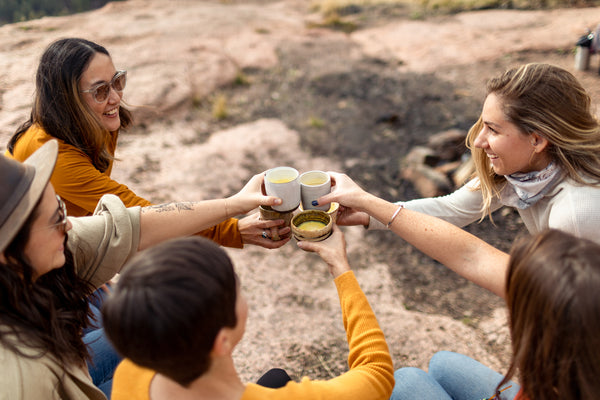 Description
This Spicy Unsweetened mix has no sugar and no sugar substitute and is a bit spicier than our Original turmeric latte mix. If you love a little bit of heat, you will love the soothing spice of our Spicy Unsweetened mix. Try using a tablespoon of Golden Root to roast your veggies or season meat or fish for a spicy boost.
Our caffeine-free turmeric latte mix is made in small batches in Denver, CO using all organic and non-GMO ingredients. We source our certified organic ingredients from India, except for our Pink Salt, which is Kosher Certified and comes to us from the Himalayas.
Ingredients

Organic Turmeric Root | Curcuma longa


Turmeric contains curcumin, which, some studies suggest,

may contain

 powerful anti-inflammatory and anti-oxidant properties.



Organic Black Pepper | Piper nigrum
Freshly ground black pepper helps to enhance the absorption of turmeric, and its active ingredient curcumin, by 2000%.
Organic Ginger Root | Zingiber officinale
Ginger helps warm and soothe.
Organic Cayenne Pepper | Capsicum annuum
Cayenne pepper packs a spicy punch.
Organic Coconut Milk Powder | Cocos nucifera
Organic coconut milk contains fatty acids which aid in the absorption of turmeric. It also keeps our latte mix plant-based, delicious, and creamy.
Pink Salt
Himalayan salt contains macrominerals and trace minerals like calcium, iron, magnesium, and phosphorous.
Details

Sugar free

Organic ingredients
Caffeine free
Vegan
30 Servings | Net Wt 210g
Ingredients: Organic coconut milk powder, organic turmeric powder, organic ginger powder, organic black pepper, pink salt, and organic cayenne pepper.
CONTAINS: Coconut
Expires one year from date of purchase.
(Note: this product description is informational only. Always check the actual product label in your possession for the most accurate ingredient information before use. For any health or dietary related matter always consult your doctor before use.)